In the Bible, we read that God is the same yesterday, today, and Forever. In the book of Matthew (28:20), Jesus promises that the same Faithful God who is with us today will be with us in the newness of Tomorrow. We don't have to be alone! That takes the fear out of it.
I have to remind myself, sometimes daily, that when I feel anxious, I Have jumped into the future. Staying rooted in the moment will make Anxiety flee. I need to ask the Lord to send an angel to hold my feet And ankles and help keep me grounded in the present.
Winds of change may continue to blow. Yet we cannot go anywhere that God is Not already there.
Find a little time for Spring
even if your days are troubled.
Let a little sunshine in
let your memories be doubled.
Take a little time to see all the things your child was seeing
And your tears will help your heart find a better time for being.

-Sascha Wagner


Just a Breath Away
Look for me in springtime
as raindrops fill the air...
In the splendor of the rainbow,
you'll find my presence there.
You will find me in the fragrance
of April's sweet perfume;
Drifting through the clover,
on a sultry day in June.
An August day will find me
upon the summer breeze...
On the distant sound of the thunder,
in the gently swaying trees.
In the golden fields of harvest,
is where I can be found;
As autumn time approaches
and leaves comes tumbling down.
In the wintertime when days are short
and chill is in the air...
Just look into a moonlit night,
you'll find me lingering there.
When the setting sun has gone away
and shadows fill the night;
When the cloak of darkness lifts its veil,
I'll be your morning light.
So when you feel discouraged,
get on your knees and pray;
You'll feel me there beside you...
I'm just a breath away.
© 2001 Marilyn Ferguson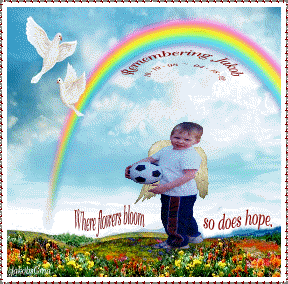 Please visit & sign my Grandson Jakob's Guestbooks at:
If the original guestbook doesn't work there is an alternative one.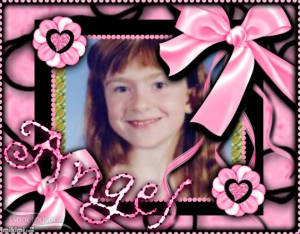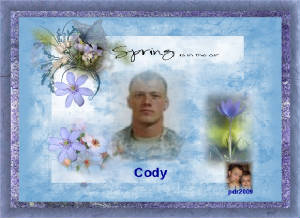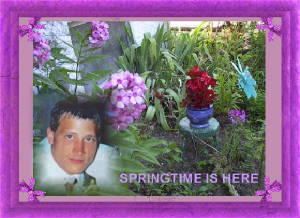 I Miss You More:
When I see a blue sky, on a bright summer day. I miss you more.
When I hear a child's voice calling out to its mom. I miss you more.
When Butterflies: dressed in blue and yellow, come flitting past, I miss you even more.
When the world has forgotten. I miss you more.
When my tears fall like floods of pain, my heart cries out in agony, and I miss you more.
My son, my angel, Mark, I miss you more.
I miss you more, than my human words can say. So much more!
My heart is filled with grief, and loving memories of you.
To remember you, is my salvation. For I'll always, miss you even more.
Shirley M.
11-2-2008