"There is a sacredness in tears.
They are not the mark of weakness, but of power.

They speak more eloquently than ten thousand tongues.
They are messengers of overwhelming grief, of deep contrition, and of unspeakable love."

---Washington Irving

I Wanted you to know….
I was sitting here in heaven
And having a wonderful day.
I started thinking about you
And all the things I didn't get a chance to Say.
I don't want you to worry about me
And please don't shed any tears,
Because I will wait for you in Heaven,
If it takes a hundred years.
Everything I had on Earth
I have in heaven too!
My first day here
My body became Brand New.
It is really pretty here
And I love my new home,
Although your heart is broken
Because my body is Gone.
My love will always be there
As you go along the way,
Just take a peek inside your heart
There is where I'll stay.
Know that I loved my Family
And ll my friends too,
My thoughts will be with each of You
Your whole life through
Dec 31,2008 I had a wake up call , 2 open heart surgeries and never really realized how much until my family was told I may now make it. I think adults may understand more than kids not matter how old they are that the feeling and the tention in the air all seems to change you tip toe round , My daughter and I thank God got this all in the open early Dec, She was so brave and strong during this time. And I thank her with all my heart. Dustin's death never made me love her or need her any less just all felt different a peice of both of our hearts were missing. But we have and we will continue to build on our new life and be whole again. I love you Tiffany! Mother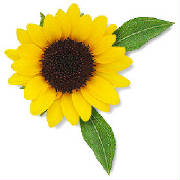 On the wings of a butterfly may wishes come,
I wish for you the stars, the moon, and the sun...
A happy heart,
From days end, till mornings start...
Happy in betweens,
And lovely daydreams...
Sweet dreams of moonbeams,
Stars and rockets...
Maybe some kisses for your pocket...
On wings of a butterfly may wishes come,
I wish for you...
A heart thats light,
A world where all is right...
But most of all I wish you,
An abundance of friends to see you through...
~~Author Unknown~~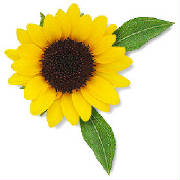 Missing You
No words I write can ever say
How much I miss you every day.
As time goes by, the loneliness grows;
How I miss you, nobody knows!
I think of you in silence,
I often speak your name,
But all I have are memories
And photos in a frame.
No one knows my sorrow,
No one sees me weep,
But the love I have for you
Is in my heart to keep.
I've never stopped loving you--
I know I never will;
Deep inside my heart,
You are with me still.
Heartaches in this world are many
But mine is worse than any.
My heart still aches as I whisper low,
"I love you and I miss you so."
The things we feel so deeply
Are often the hardest to say,
But I just can't keep quiet any more,
So I'll tell you anyway.
There is a place in my heart
That no one else can fill;
I love you so, my precious girl,
And I always will.
~Author unknown~