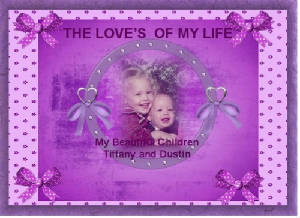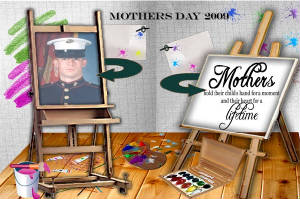 If you have a poem or anything you would like to share with other moms please email it to me . Email address below.
Love and hugs! Patti Rawls Angel Mom of Dustin Rawls
Happy Mother's Day Mama:
Happy Mother's Day mama!
I'm with you and I do love you so!
My wings are wrapped around you, don't you know?
Can you feel the hug that I'm giving to you?
Open your heart mama and you'll see me too.
I see you mama you're never alone!
I love you mama it's carved in stone.
Forever more and forever I'll always be.
A child of yours, and God the almighty's.
So smile today, knowing I'm at your side.
Smile for me, and of my wings take pride.
For I am in God's, loving embrace!
And I hold you mama, at the highest place!
Holding you up with my angel wings!
I send you my love on mourning doves wings.
I kiss your cheeks and I hug you tight.
I love you mama with all of my might!
And don't forget, I'll see you soon.
Look for me mama, in the sun and the moon.
Amongst the stars, I'll be shining so bright!
I'm beautiful mama, as my wings take flight!
So Happy Mother's Day, I'm singing to you.
Mama I'm an angel with a halo, I grew!
So Happy Mother's Day mama and don't you cry!
I'll spend the day with you, for on wings I fly!
Shirley Mueller
May 10,2008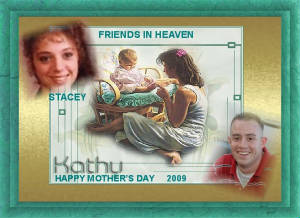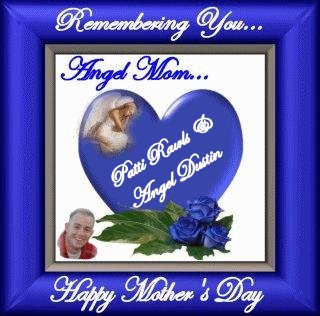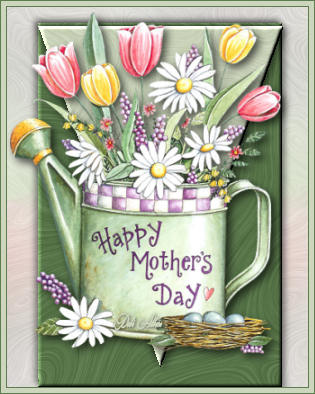 My heart is touching yours with love...
Remember you are special and when you get
to heaven you will receive your own very special crown, for the compassion you have shown in reaching out to others who suffer the same loss.
Please visit my Mother's day page for grieving moms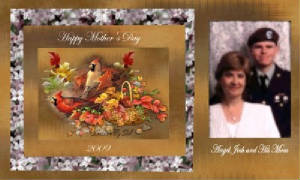 May your day be filled with sunshine and sprinkled with angel dust.
Love Monika
4 ever Josh's Mom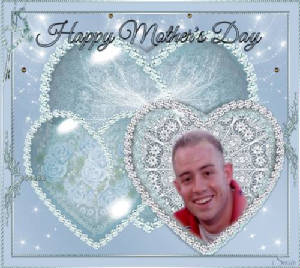 An Angel in the Book of Life
wrote down your name
and whispered as she
closed the book,
"Too wonderful for Earth."
shared by Dolores Adkison
In Memory of Gary Adkison
3/26/1968 - 4/10/2007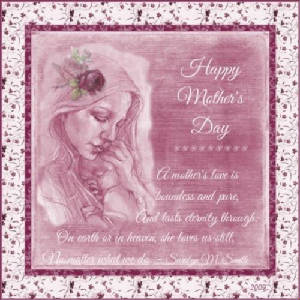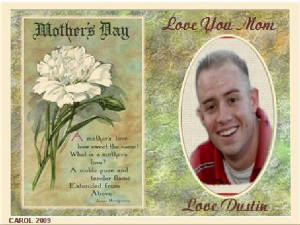 May I give my Mom a Rose
To let her know I'm here?
I always did when on earth
I know she'll feel me near.
I'm sure that she will think of me
On this her Mother's Day.
I was her beloved child
But I had to go away.
I hope she knows I love her
And will for eternity.
Father says that some day
She'll be here with me.
When she sees this rose so sweet.
She'll know I've found a way.
To send her hugs and kisses
And a rose for Mother's Day.
©~southbreeze~
My love and prayers are with you all today.
Sent to me by Carol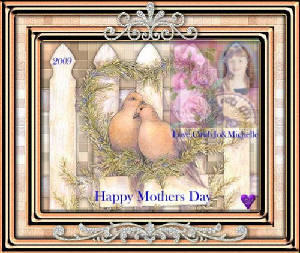 EACH ANGEL IS A STORY
Their memories live on...these precious ones,
Why so many taken...our daughters and sons;
Children should be here past their parents time,
It's just not natural to skip a blood line.
Star after star after star they came...
Heavenly Lights displays each precious name.
Each Angel is a story, a family forever changed.
As we read each child's star...name after name.
Children so young...missed so sadly will be,
Their memories will continue on...for all to see.
Shattered lives, futures changed, a puzzle incomplete,
The meaning of life...these parents now seek.
Their stories all told, and memories held dear...
Our children are spending Mother's Day in Heaven this year.
God brings comfort and strength and has plenty to share,

The burdens will be eased with His loving care.
Please hold us all close Father...let us feel your love,
Take care of all the children up in Heaven above.
Send each parents love to their Angel in the sky,
Until we are reunited in Heaven...and can understand why
author unknown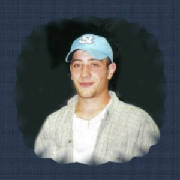 May I take this time to wish you all a peaceful Mother's Day. May the day be calm and filled with beautiful memories of your child. May your angel send you a wonderful message. Sending you all blessings of love and peace. Many hugs!

Love, Linda~Ryan's Mom

There's a special angel in heaven
That is a part of me.
It is not where we wanted him right now,
But where God wanted him to be.
He was here just a moment,
Like a night-time shooting star.
And though he is in heaven,
He isn't very far.
He touched the hearts of many,
Like only an angel can do.
We would have held him every minute,
If the end we only knew.
So we send this special message,
To heaven up above.
Please take care of our angel,
And send him all our love.
author unknown
The Mother's Day Card

You handed it to me
With never a word
Your eyes shone with feelings
that no one else heard.

When I opened the envelope
I wasn't prepared.
Instead of the humor
We so often shared,

There were flowers and rainbows
And butterflies at play
In a beautiful meadow
On a sunshiny day.

Inside was a verse
Like a sentimental song,
As though you knew
That you'd soon be gone.

This card must last me
A very long time.
Is that why you chose
Such a special rhyme?

At the bottom inside
The heart you had done
You wrote, "I love you, Mom,
From Scott, your only son." XXOX


by Kathi Pittman

In Loving Memory of
Scott L Pittman